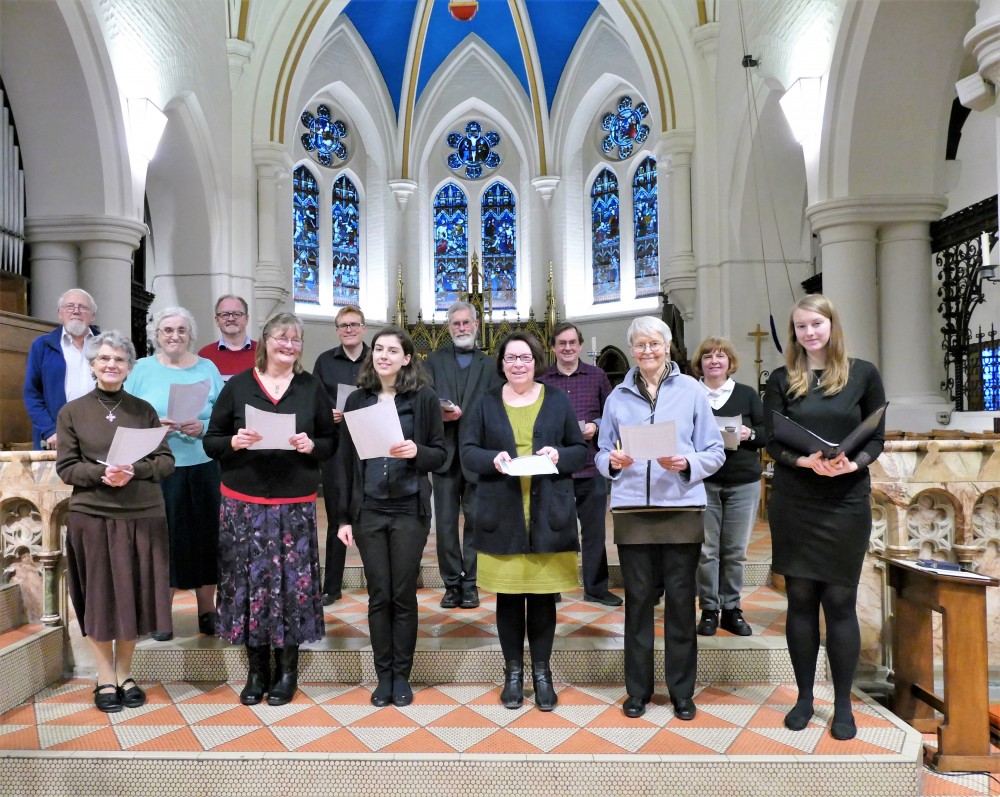 Our friendly, sociable choir has grown in the last year under our new dynamic Director of Music and this has been enhanced by the growing partnership with the University of Surrey and the formation of Choral scholarships.
However we are still looking for new choir members and there is no audition necessary. Why not come along on a Sunday and join us - our choir practice is straight after the 10am service.
We have recently formed a children's choir. They meet on Sunday afternoons to practice and they sing at our monthly Family Service. If your child is interested in joining, please do not hesitate to get in touch.
Amy Kearsley, Choral Scholar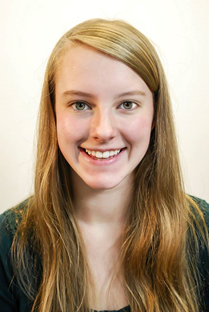 Amy is currently a first year music student and performance scholar at the University of Surrey. Since moving to Guildford she has become a member of the University Choir and Chamber Choir, the Occam Singers and is a choral scholar at St Nicolas Church. She is also a member of the National Youth Choir of Great Britain who are preparing for the first ever International Youth Choir Festival at the Royal Albert Hall. In previous years she was the alto section leader for the Halle Youth Choir in Manchester, performing frequent solos with them at the Bridgewater Hall and touring Birmingham, London and Switzerland. Her operatic roles include Second Woman in Purcell's 'Dido and Aeneas', toured in Rome 2014, and chorus member/Red Guard in Sir Peter Maxwell Davis' 'Kommilitonen' with Welsh National Youth Opera in Cardiff 2016. She is an aspiring performer and conductor and hopes to build a professional career through singing.
Tom Mungall, Choral Scholar
Tom is currently a First Year Tonmeister, Composer and Performance Scholar at the University of Surrey.
Tom's profound love for music began at an early age, inspired by a very musical family. He has studied piano and cello from the ages of 9 and 11 respectively, picking up singing at the age of 16 whilst studying at Sixth Form. He achieved grade 8 in all three by the age of 18.
Whilst at 6th Form, under the tutelage of Harry White, Tom was involved in ensembles including the Farnborough Sixth Form Chamber Choir and Choral Society and the Hampshire County Youth Orchestra and Chamber Orchestra.
He has performed in venues such as Winchester Cathedral, Romsey Abbey, The Royal Albert Hall and St Mark's Basilica (Venice).
Described by Oxford University's Robert Saxton as "Some of the best I have seen", Tom's compositions have won awards and scholarships from the likes of the Hampshire Music Service and Farnborough Sixth Form College.
His compositions have been performed by musicians from the Royal Academy of Music, Trinity College London and the Guildhall School of Music and Drama.
Tom also has a keen interest in popular music, predominantly folk, playing guitar and piano in local villages from the age of 13. Tom released his first EP at the age of 14, which introduced him to the concept of becoming a Tonmeister.
With sights on becoming a classical producer, Tom has worked on recordings for many London orchestras and is currently working on a project to debut at the Edinburgh Fringe Festival 2017.