Tuesday Group, a social group open to all, meet every Tuesday morning in school term-time for a varied programme of activities. Everyone is welcome to join our quizzes, craft sessions, games and discussion mornings etc. Coffee, tea and biscuits are served.
Where? St Nicolas' Community Centre, Bury Street, Guildford (attached to the church building)
When? Term-time Tuesdays: doors open 9:45 am for a 10:00 am start, and meetings last about an hour.
All are welcome, whether regularly or on a drop-in basis.
Details of our current programme are given below:
MARCH
26th: "Spinach" - individual contributions
APRIL
2nd: Eastertime craft
9th & 16th: School Holidays - no meetings
23rd: "Favourite Shakespeare" - individual contributions
30th: Quiz - two teams
Update on events
With the works on the community centre complete, Tuesday Group were able to return to their usual venue for the last meeting of 2018 and have since been getting accumstomed to the gleaming, newly-refurbished surroundings. The new kitchen means that the months of bringing one's own drink are now happily fading into memory, as once again freshly made coffee and tea are provided along with the biscuits.
The Spring Term has got off to a flying start, with the usual varied programme. This has included outside speakers, birthday celebrations, a quiz, individual contributions on a chosen topic, and indoor boules. The formerly-carpeted floor in the hall had had some unexpected influences on the course of the boules, but the shiny new laminate flooring which replaces it gave even better entertainment value, and the players were all attention as the boules not only went off in surprising directions, but travelled until their force was completely gone, sometimes spiralling slowly round the jack as if drawn to it magnetically.
After the half term holiday, we look forward to more friendly and fun meetings, to which all are warmly invited.
Pancakes were served at Tuesday Group's Shrove Tuesday meeting - an opportunity for coffee and good conversation.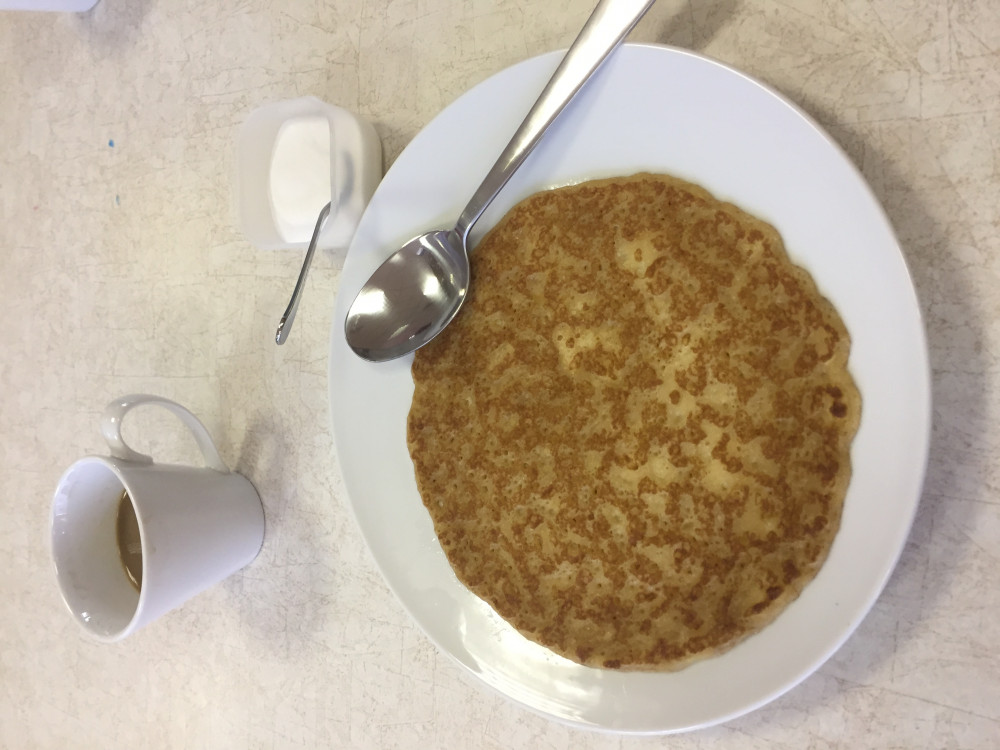 The inspiring talk on "Our Wildlife Garden" showed what could be achieved in a town plot to make an attractive habitat for a variety of birds and insects. At our meeting on 19th March, our guest speaker gave an informative and well-illustrated talk on British bats - and also showed us a live pipistrelle.